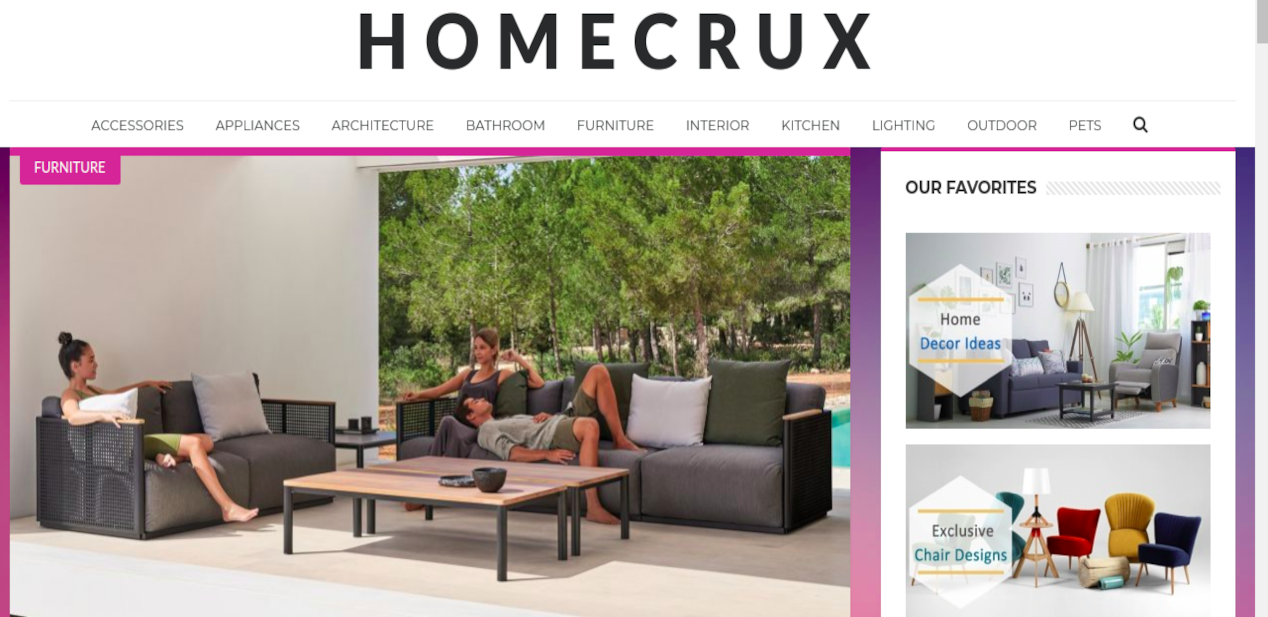 Sector: Home & Lifestyle
Website: https://www.homecrux.com
Services Offered:
1. Content Creation
2. SEO
3. Social Medial Marketing
The Requirement:
Being in a very competitive niche of home decor and lifestyle, Homecrux.com as an online magazine required us to increase its overall reach online (organic traffic and social media footprint), hence ad revenue.
The Solution:
We approached the website with a focus on content marketing majorly focused at search engine optimization (SEO), Pinterest and Facebook. The homepage and inner pages of the website feature engaging content (visual + written) that rank on 1-2nd places of search engine (Google) and is shared a thousand times on social channels such as Facebook and Pinterest.
The Result:
Homecrux.com reached organic traffic of over 2,805,500 in last 12 months, while creating ripples on Pinterest with a little over 49 Million monthly impressions and over 50,000 weekly reach on Facebook. The campaign helped Homecrux.com increase its monthly revenue by over 76%.
Pinterest: www.pinterest.com/homecrux
Facebook: www.facebook.com/Homecrux
The Numbers:
Page views (in last 12 months): 2,805,500
Pinterest monthly impressions: 49 Million
Facebook weekly reach: 50,000
Ad revenue increased: 76%